Pashmina is frequently blended with silk to give it sheen and drape, or with wool, to provide a more suitable base for embroidery.

The iconic 70% pashmina/30% silk blend, which we call the Ama Dablam, combines the warmth of cashmere wool and the durability of silk; these are qualities that made the Nepalese pashmina shawl an international favorite.

Many people believe that the fiber itself is a blend of cashmere and silk. In fact, the weft (sideways) threads are the same pashmina (i.e. cashmere) as in the 100% pashmina shawl, while the warp (lengthwise threads) are silk. Due to the silk, which is much more dense than pashmina, the blended shawls have a more elegant drape, and can support beading and embroidery. They also have a definite sheen, and are not as likely to snag on lobster-rough hands. Then again, the Ama Dablam is nowhere near as as the 100% shawls (Sagamarmatha, Tamserku, or Pumori), and for their weight they are not as warm as the pure pashmina shawl.

Our pashmina blend shawls are grouped according to fringe type -- twisted and knotted tassels, or ragged "eyelash" fringe. The cost is the same.

We also have a separate page of Embroidered Shawls, as well as a few printed and/or beaded shawls, shown below, on this page.

The solid color Ama Dablams are arrayed on separate pages.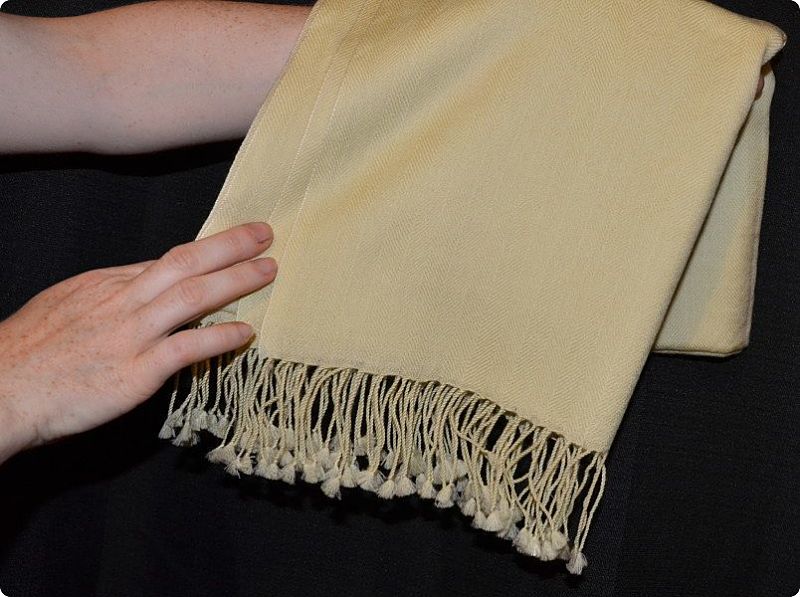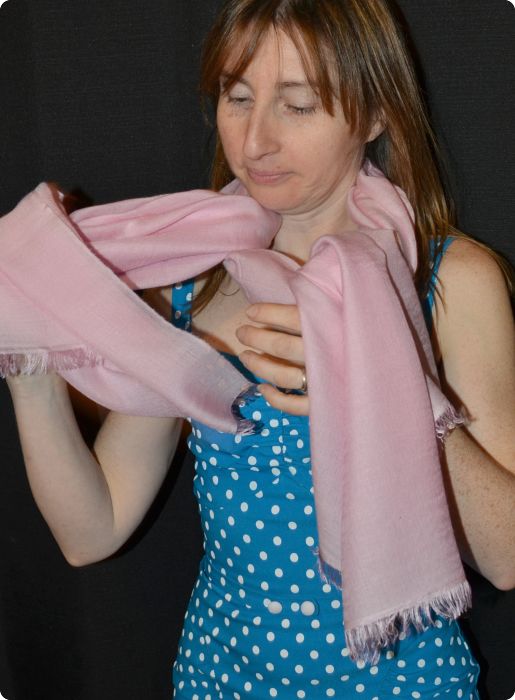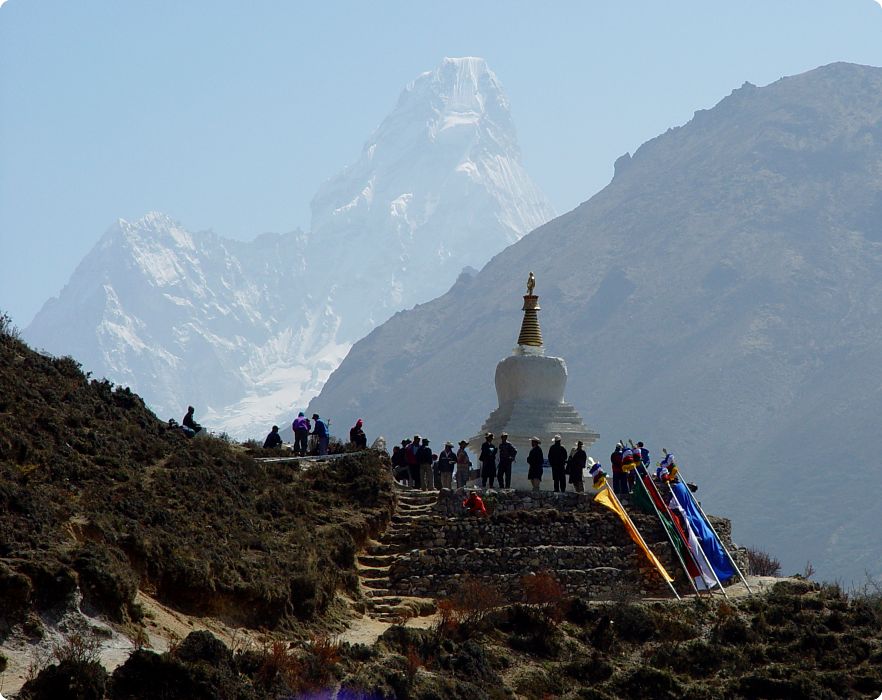 Ama Dablam (6,812 meters/ 22,349 ft) is shown here looming above the chorten recently raised near Namche Bazar in memory of Tenzin Norgay, who, along with Ed Hillary, ascended Mount Everest for the first time on May 31, 1953. We chose to name our 70/30 blend shawl after Ama Dablam because it is not only one of the most recognized peaks in the world, it also has a pronounced resemblance to the head and shoulders of a woman wearing a shawl. Literally, the name means Mother-Pendant. A dablam is a small silver box containing religious images or texts, worn as a pendant by Tibetan and Sherpa women. A hanging glacier on the southern aspect of the central peak resembles a dablam.
The Sherpas and friends gathered here are observing the dedication of the new monument.

Medium size pashmina blend shawls with print, beading, jacquard, embroidery
(VIS #99) Black-and-white zebra print. $102.50
(VIS #98) Floral print, twill weave, standard 3-inch knotted tassels. $102.50
(VIS #59) Off white, with Maya Jacquard, and clear cylindrical beads. $117.50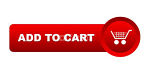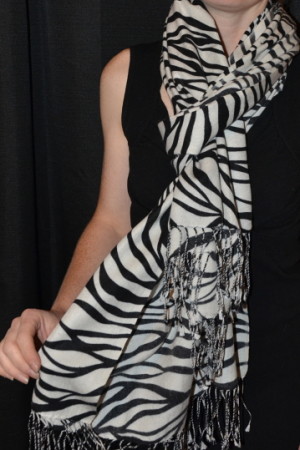 (Above) VIS #99: Medium-size 70% pashmina/30% silk shawl, with Zebra block print.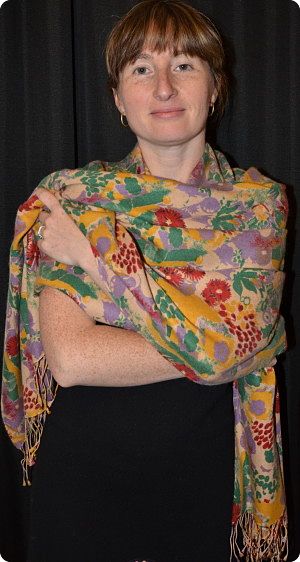 (Above) VIS #98: Medium-size 70% pashmina/30% silk shawl, with Floral block print.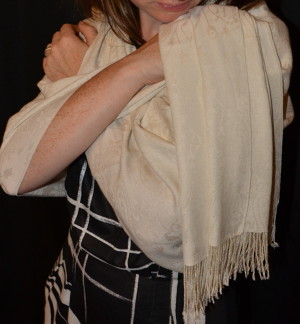 (Above) VIS #59: Medium-size 70% pashmina/30% silk shawl, Maya Jacquard, off-white, clear cylindrical beads.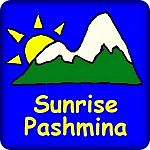 Sunrise Pashmina
Internet distribution office:
511 W. Green St., Ithaca, NY 14850 USA
Call us at (607) 256-0102. Night or day.
If we can't answer immediately, we'll get back to you. Soon.
Or email us at seth@sunrise-pashmina.com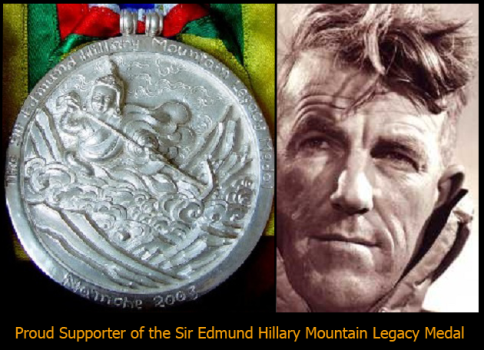 Sunrise Pashmina has been involved with the Sir Edmund Hillary Mountain Legacy Medal from its beginnning in 2003. We are organizing the presentation of another Hillary Medal on December 11 (International Mountain Day) this year, and we very much need your help!
Please check out the Website, and consider making a contribution: