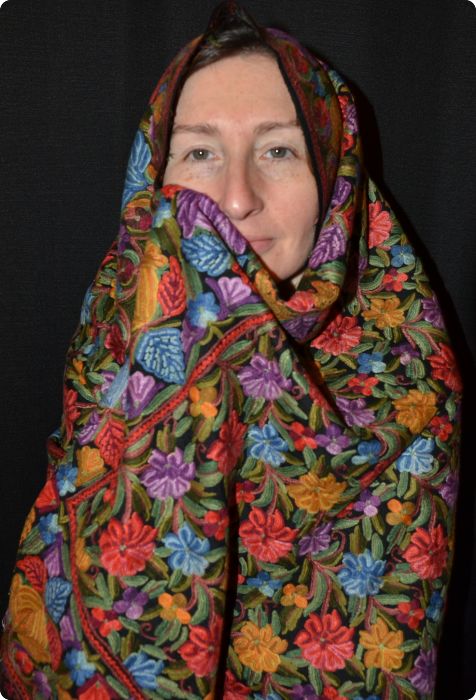 Pure pashmina shawls cannot ordinarily be embroidered. Some 70/30 shawls are embroidered, but a lot of the work now is done on more robust sheep wool shawls. In Nepal, most of the embroidery is done manually by machine. This may seem contradictory, but around the world most embroidery is done by robotic embroidery machines, usually following digital directions. Most of the sewing machines in Nepal are old-style treadle-powered devices like your grandmother used. The designs are sketched on the cloth in soap, if at all -- many of the artists can do quite complicated work freehand. Such embroidery can be recognized by the perfection of stitching, and by the fact that the back side of the shawl looks almost as good as the front.
Manual stitching is getting harder to find in Kathmandu. Most of the embroiderers are Muslims from India, working in small team, paid low wages, and likely to return home for vacations and other reasons, which makes it difficult to keep to schedule. Designs are usually relatively simple, and variable in execution.
The best hand-stitching available in Nepal these days is produced by Kashmiri artists. A few come to live in Kathmandu for a while, but most of the really good shawls are brought in by Kashmiris families that have been in the business for generations. They generally have workshops and outlets in India as well as Nepal.

(VIS #16D-20) Pranabko Seto: full-surface embroidery on medium-size 70% pashmina/30% silk shawl

Price: $115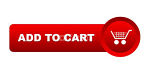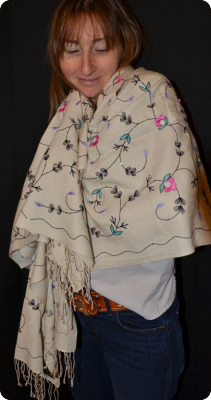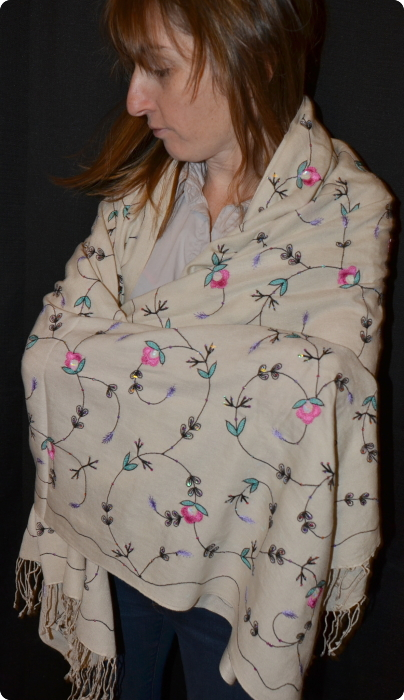 Above: (VIS #16D-20) Medium size white 70% pashmina/30% silk with full-surface embroidery and sequin accents.
Below: front and back juxtaposed to show rough similarity, typical of machine-executed embroidery, in this case by means of foot-treadle sewing machine.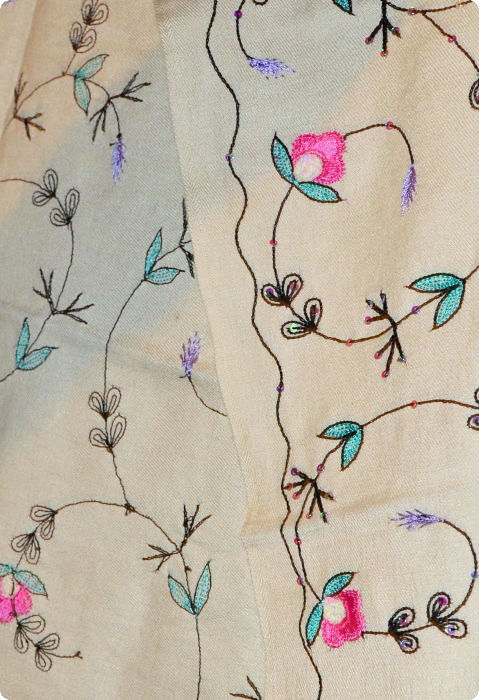 (VIS #16D-21) Pranabko Raato: medium-size woolen shawl with full-surface embroidery

Price: $110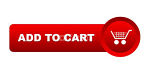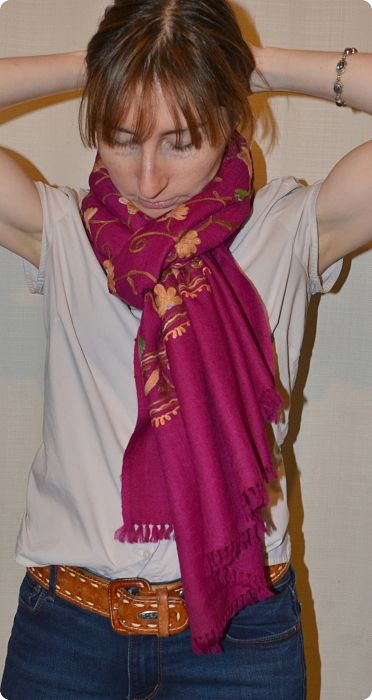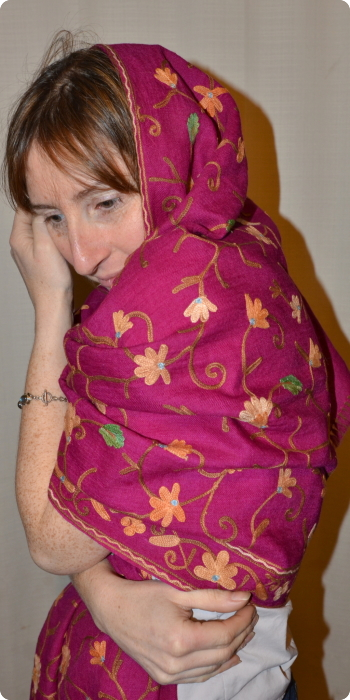 Above and below: (VIS #16D-21) Medium-size woolen shawl in raspberry with full-surface embroidery executed on foot-treadle sewing machine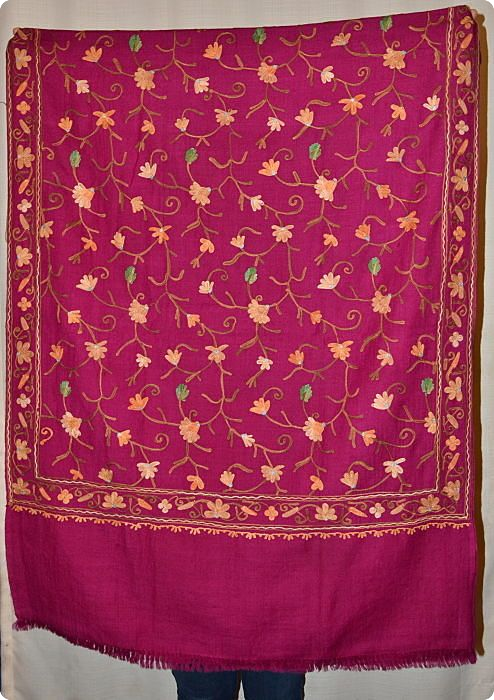 The Shalimar Gita: medium-sized fine woolen shawl with peerless full-surface hand-stitched embroidery
Price: $240
Full-surface hand-stitched embroidery on fine wool. 28 inches by 80 inches. These are outstanding examples of the "chain stitch" as practiced by Kashmiri artists; for more information on this style, see the Wikipedia article.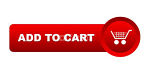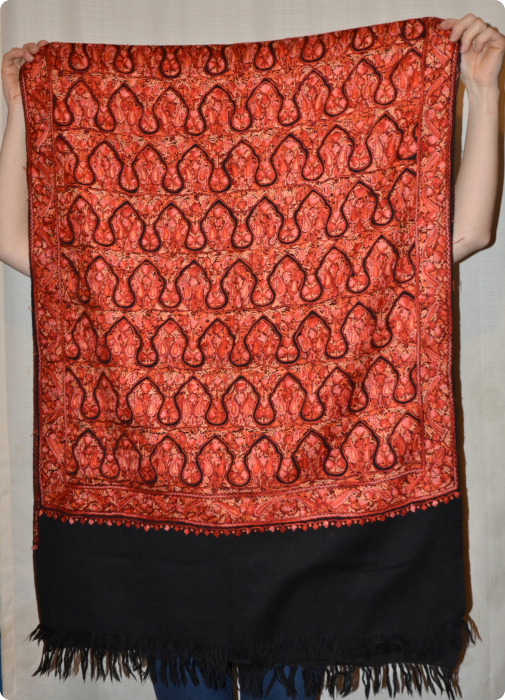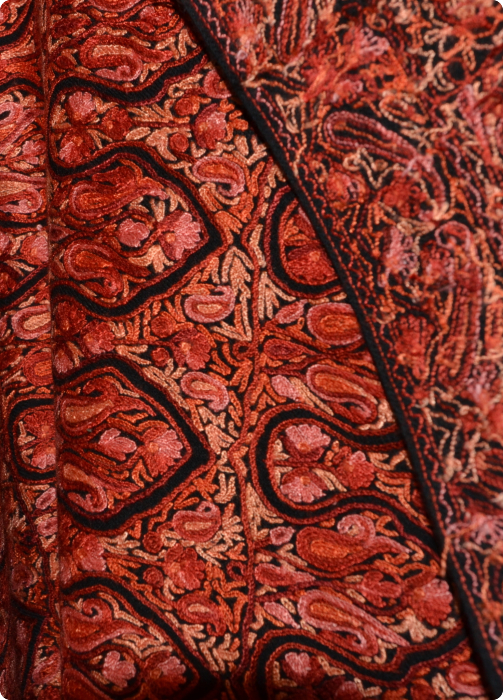 Above: Shalimar Gita Design #1: full-surface chain-stitch embroidery. Photo at right shows the front and back side-by-side; the hairy chaos is typical of this exceptionally high quality needlework.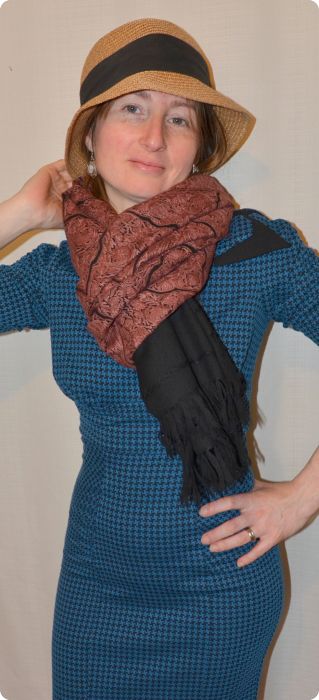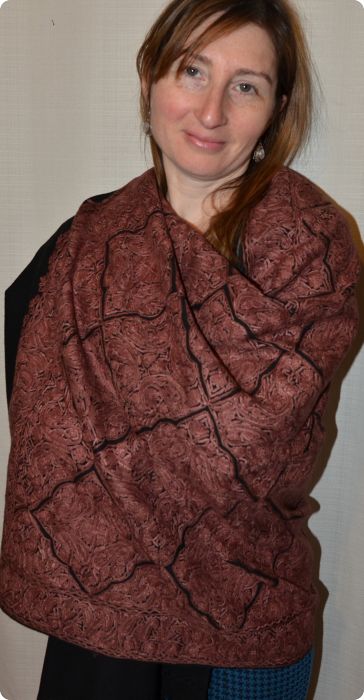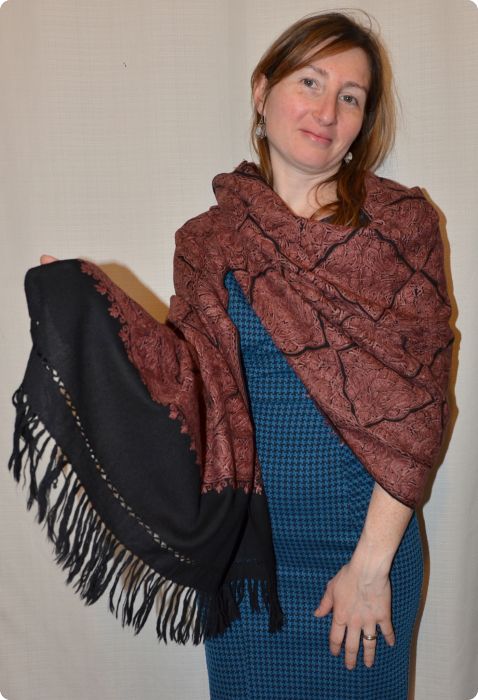 Above: Shalimar Gita Design #2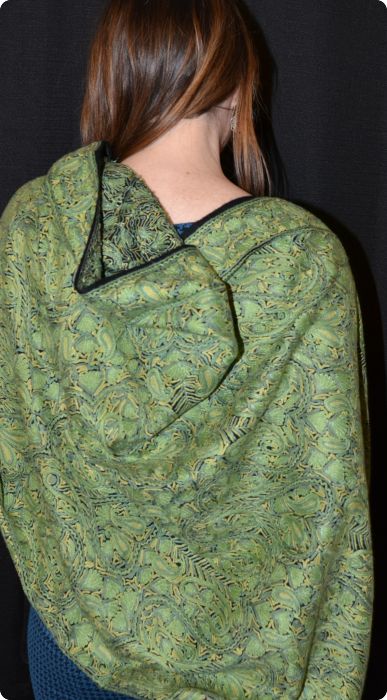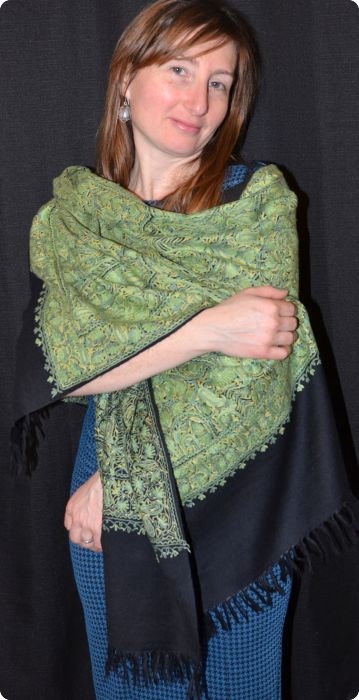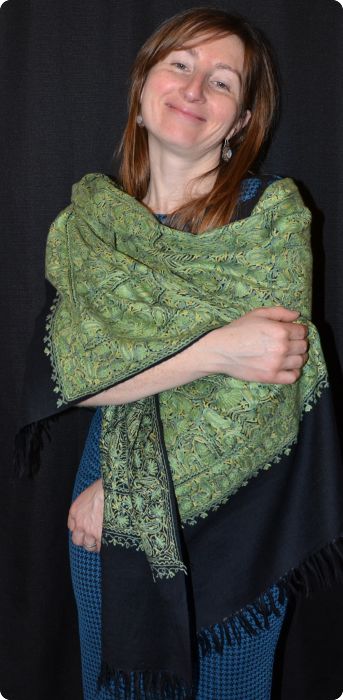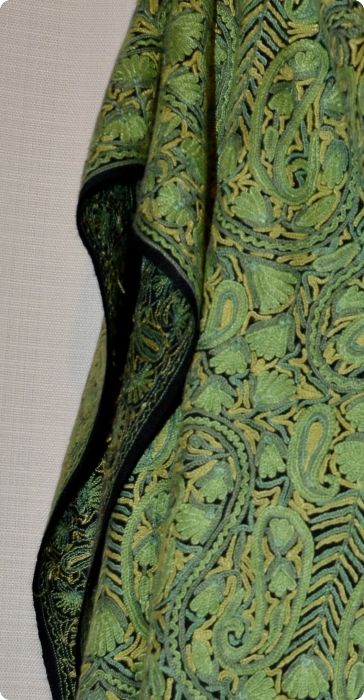 Above: Shalimar Gita Design #3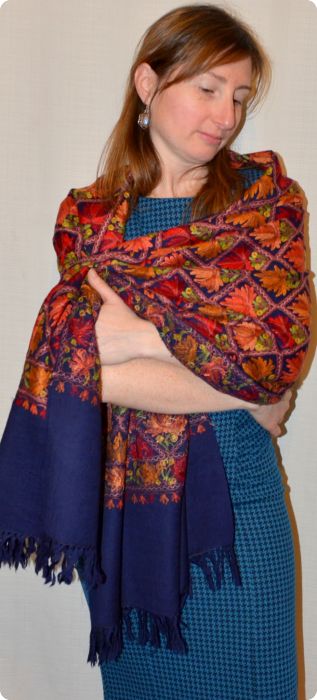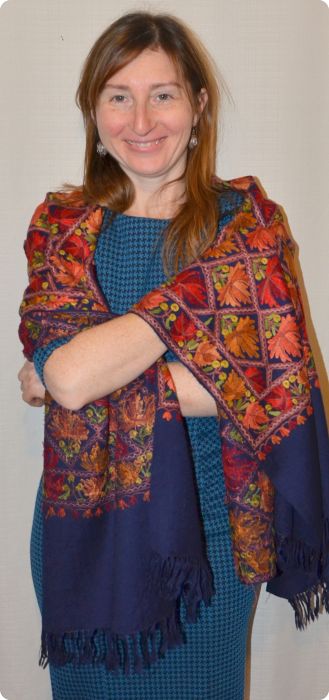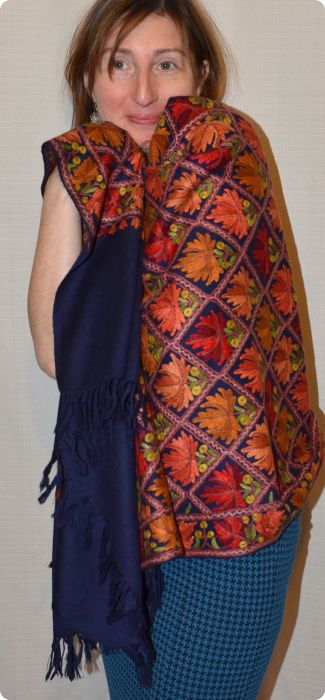 Above: Shalimar Gita Design #4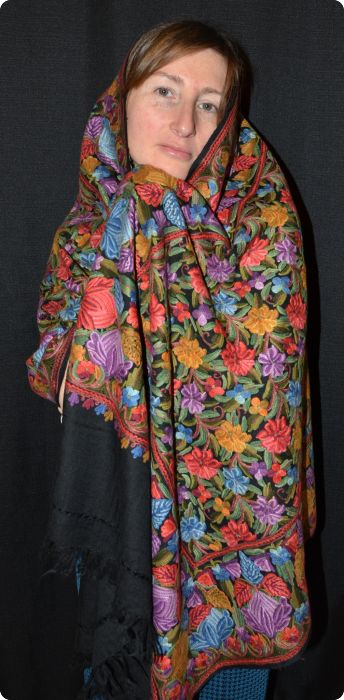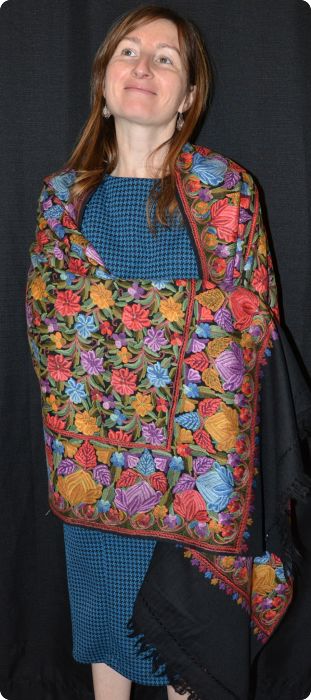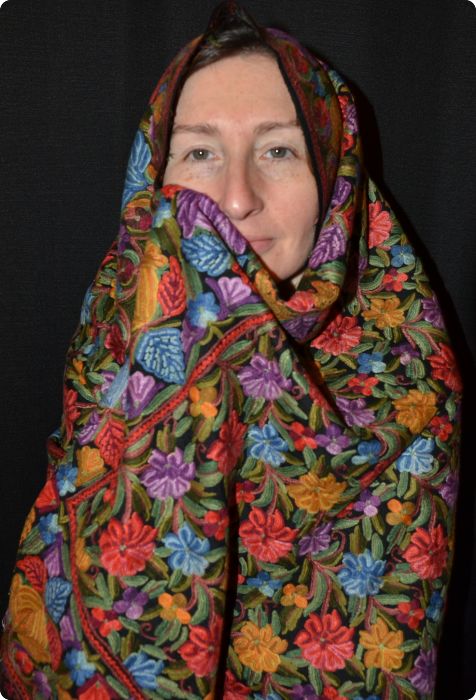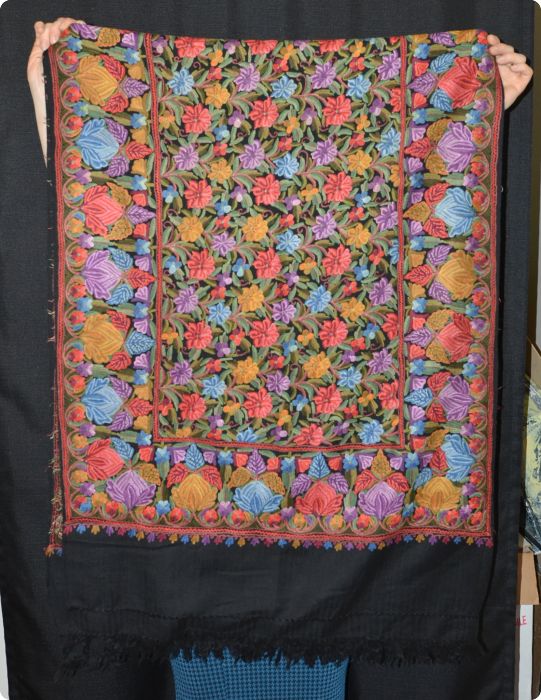 Above: Shalimar Gita Design #5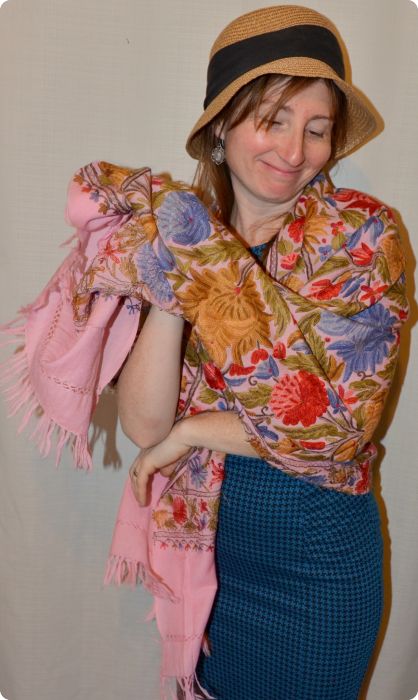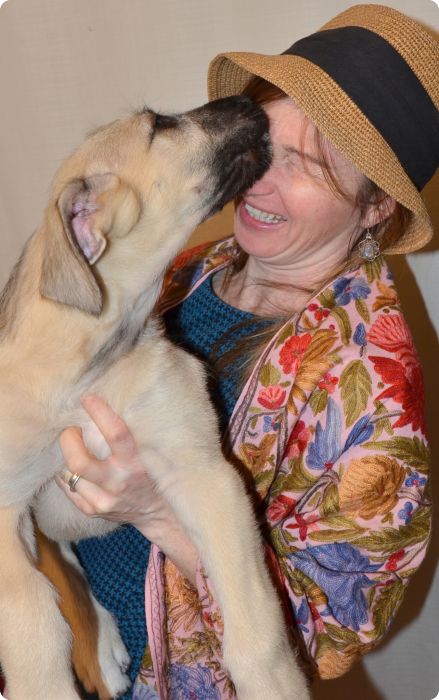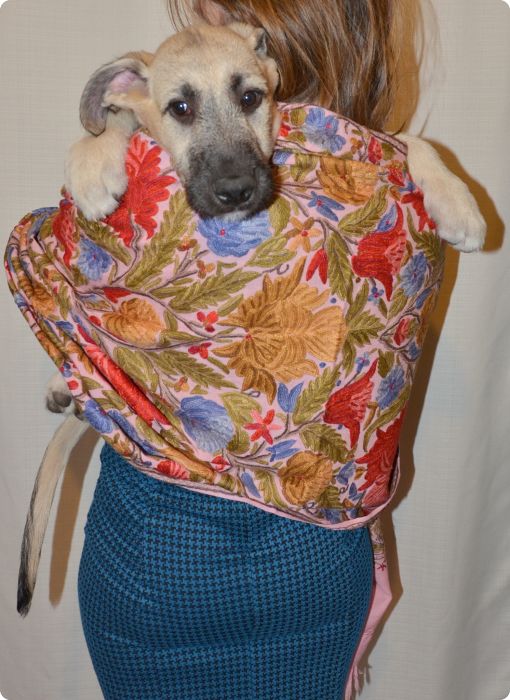 Above: Shalimar Gita Design #6