The Nasjola is our first product marketed collaboratively by Sunrise Pashmina and Local Women's Handicrafts (LWH), a non-profit located in Thamel, Kathmandu. It is [sort of] named for Nasreen Sheikh, a brilliant young social activist and entrepreneur who rebelled against the traditional arranged marriage that her parents had in mind and is now helping disadvantaged women take control of their own lives by training them to design and produce a range of distinctively Nepalese accessories. (Read the article about Nasreen in Forbes Magazine!)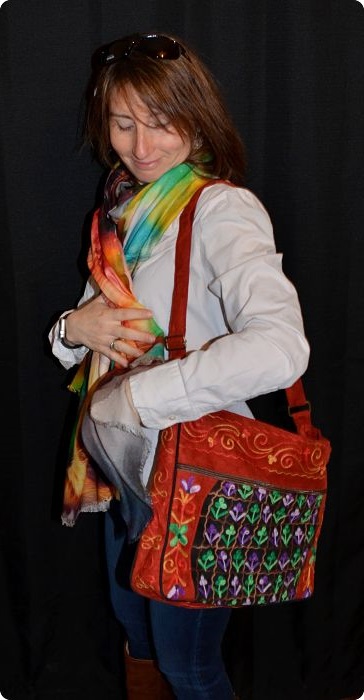 Empar is wearing a
modal shawl
, VIS #910.
Before we commit ourselves to a larger venture with LWH, we are offering a small number of these bags at $19.50, which is close to what we paid for them, including shipping to the States. You could get them a bit cheaper at Nasreen's store, but not much ... certainly not enough to cover your travel expenses.
Please note, however, that we have an $85 minimum purchase policy, so we are hoping you will decide to purchase one or more shawls to stuff into this yummy bag.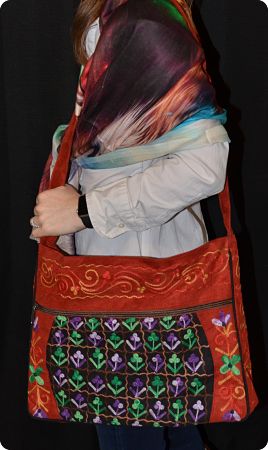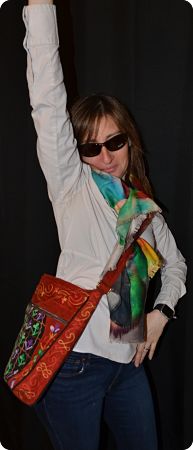 Handcrafted Nasjola bag, 14.5 inches by 2.5 inches by 11 inches. (Exact dimensions vary somewhat.) Inside zippered pocket.

Price: $19.50

To place an order, click on "Add to Cart" icon.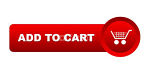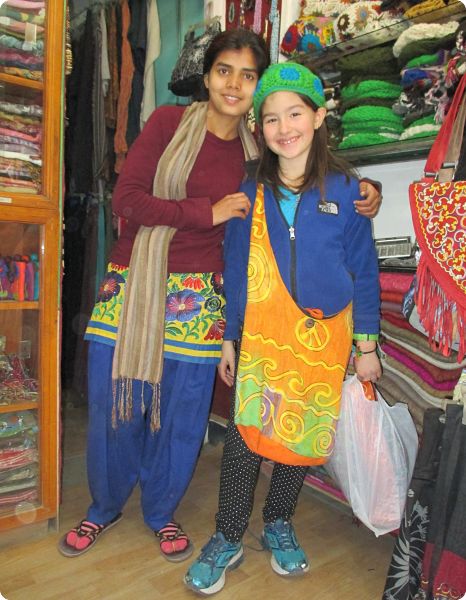 Nasreen's younger sister Saheen with Liana, 9, who studied handicrafts
with the women of LWH for a few days.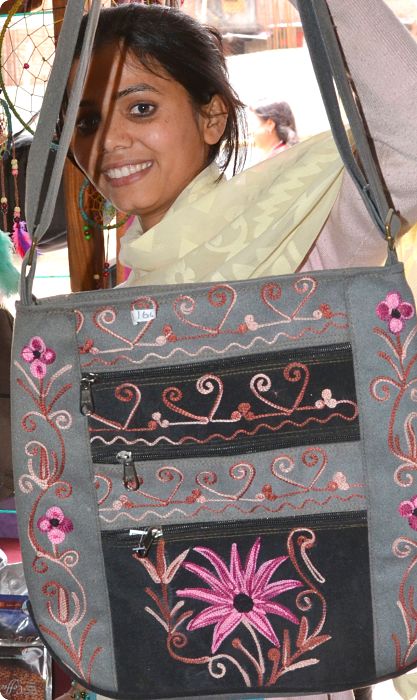 Nasreen Sheikh, director of Local Women's Handicrafts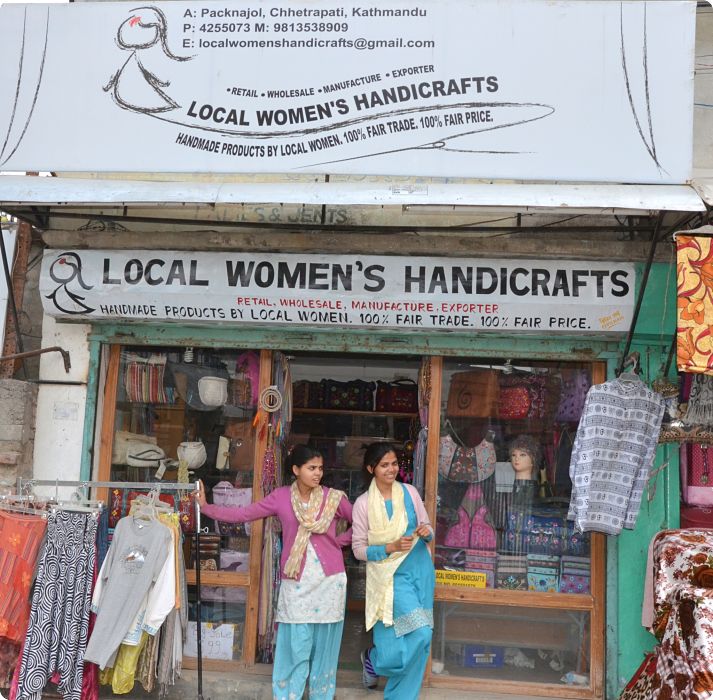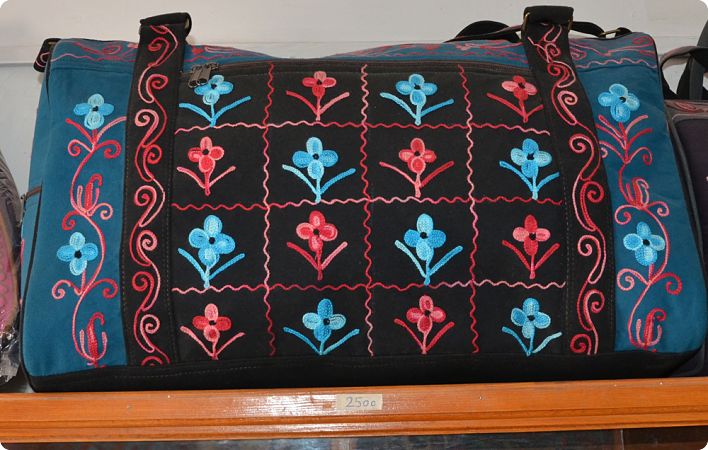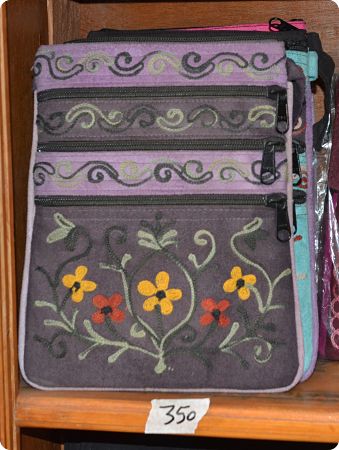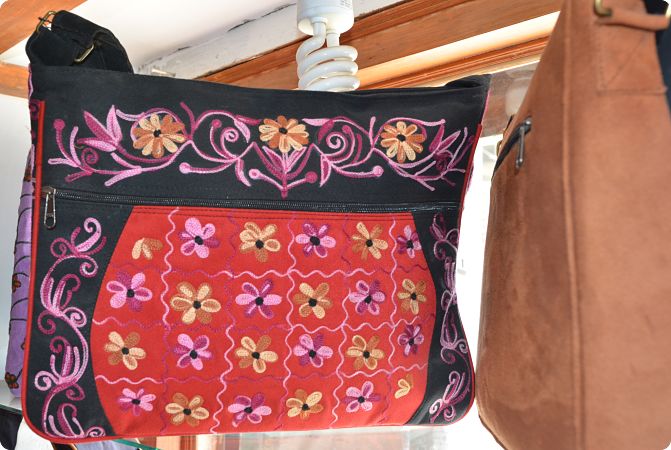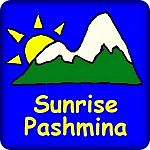 Sunrise Pashmina
Internet distribution office:
511 W. Green St., Ithaca, NY 14850 USA
Call us at (607) 256-0102. Night or day.
If we can't answer immediately, we'll get back to you. Soon.
Or email us at seth@sunrise-pashmina.com