Our photo galleries have more and larger photographs than the Shop pages where you can place your order. However... some of the items shown on this page may not currently available. To see our full current inventory, visit our Shop.
These are our current large-format photo galleries:



New galleries coming soon.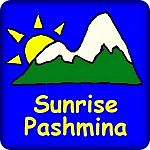 Contact Sunrise Pashmina
Internet distribution office:
511 W. Green St., Ithaca, NY 14850 USA
Call us at (607) 256-0102. Night or day.
If we can't answer immediately, we'll get back to you. Soon.
Or email us at seth@sunrise-pashmina.com