To purchase items displayed in Photo Galleries, visit our Shop.
This page features our so-called medium-size shawl (approximately 80 by 28 inches) in basic weave. Confusingly, the medium-size shawl is referred to in Nepal (and other places) as the stole size. This may seem weird to native speakers of English for whom the word "stole" conjures up Grandma's horrible mink stole with the head and feet still attached; those were usually only one pelt wide -- about five or six inches. "Medium size" doesn't mean much either; this is a big piece, and could only be called medium by comparison with the even larger "fullsize."
Basic weave is a straightforward over-under-over-under checkerboard weave. Our basic weave shawls use 28/1 weight yarn, which means one kilo of yarn would be 28 kilometers long.
These are our current large-format photo galleries:
100% pashmina shawls

Pashmina/Silk Blend Shawls

Shawls in other fabrics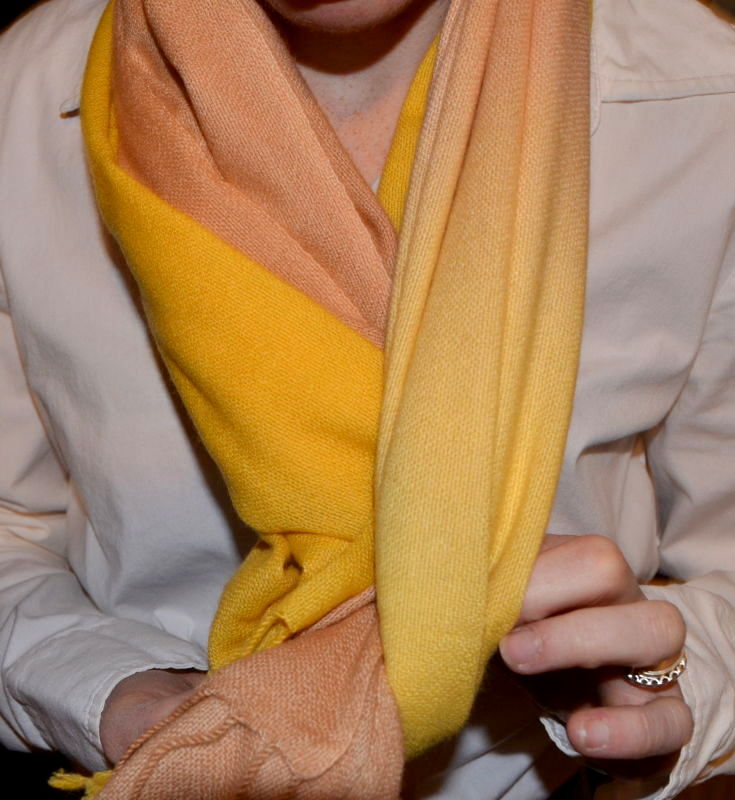 (VIS #17) Above and below: 100% pashmina medium-size shawl, double-weight basic weave, narrow-to-narrow ombre (thread colors #109-164)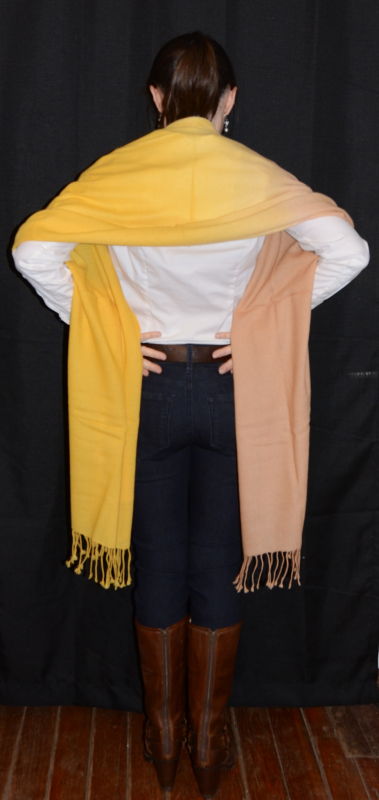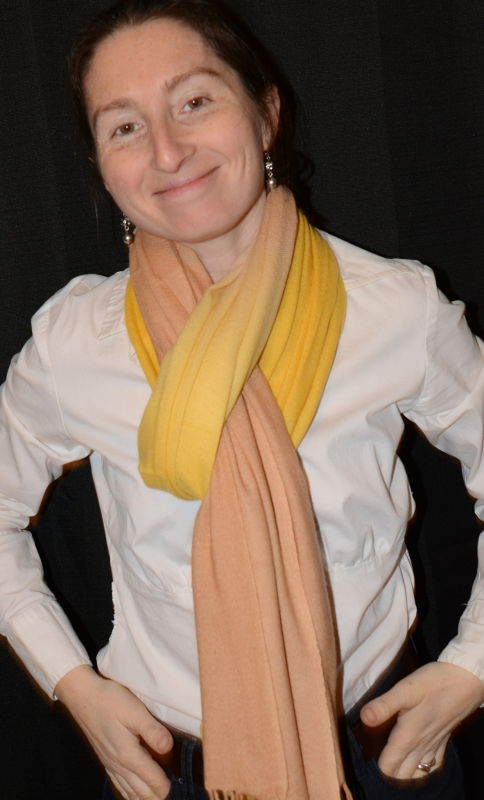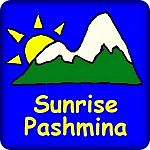 Contact Sunrise Pashmina
Internet distribution office:
511 W. Green St., Ithaca, NY 14850 USA
Call us at (607) 256-0102. Night or day.
If we can't answer immediately, we'll get back to you. Soon.
Or email us at seth@sunrise-pashmina.com