Having trouble finding what you're looking for?
Advice for the Perplexed
Buying a pashmina is tricky. For one thing, the price is non-negligible. There are many options, and there are issues with terminology. (See our Fabric, Size, and Weave page!) On top of that, our Web site is extensive and not exactly transparent. (We're working on that.)
If you are having trouble, for whatever reason, please Contact Us!
How to make a purchase
Click on the Shop button in our menu. You will come to a page with links to all of our different products. Generally speaking, we deploy items by weave, then size, then fringe. Within the page for any type of wrap, we start by listing the available colors, followed by photographs of each. To choose, you click on the Add to Cart button, and you will come to a checkout page with drop-down menus for color choice or other factors.
When you complete and submit an order, it may appear that you have actually paid, but in fact we do not process payment until later, after we check all details of your order, send you a Confirmation Memo, and give you a chance to correct or change any particular.
We're responsive!
For years our Web site has been designed only for fullsize monitors. We've just implemented a "responsive" makeover that allows the site to adjust to different width screens. It's not a perfect fix... although the design is pretty good for smartphones held vertically, the layout falls apart if you use the phone horizontally. We're looking into dealing with that. Please let us know if you're having trouble using our Web site on your device.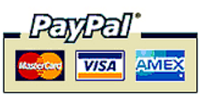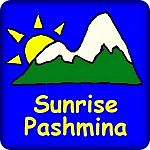 Contact Sunrise Pashmina
Internet distribution office:
511 W. Green St., Ithaca, NY 14850 USA
Call us at (607) 256-0102. Night or day.
If we can't answer immediately, we'll get back to you. Soon.
Or email us at seth@sunrise-pashmina.com