Sunrise Pashmina is grateful to our many friends and collaborators. If you would like to be added to this page, please let us know.
On the occasion of St. Patrick's Day, we at Sunrise would like to express our gratitude and our welcome to all the immigrants who contribute to America and help America make good on its promise to the world.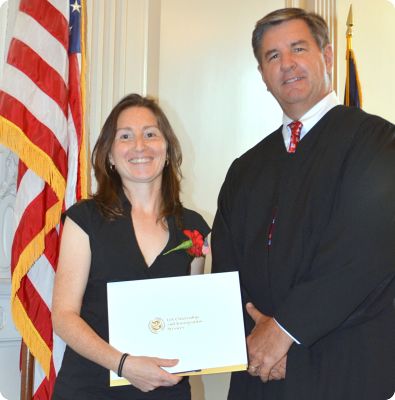 Empar receives her certificate of citizenship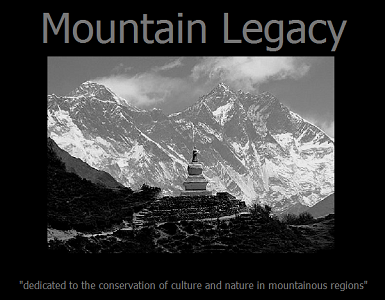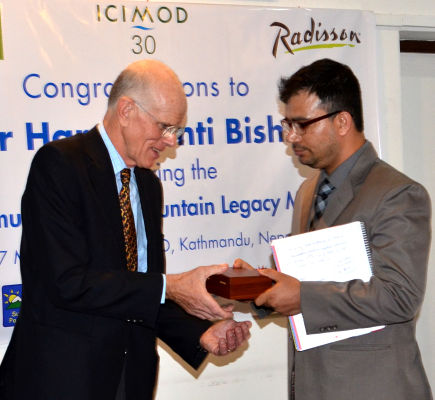 Mountain Legacy, a Nepalese NGO. Longtime friend and collaborator Dr. Kumar P. Mainali (Dept. of Biology, U. of Maryland) is president. Seth and Empar helped found this organization in 2003. Above, right: Mountain Legacy president Dr. Mainali hands Sir Edmund Hillary Mountain Legacy Medal to Peter Hillary (son of Sir Edmund) for presentation to Dr. Harshwanti Bisht.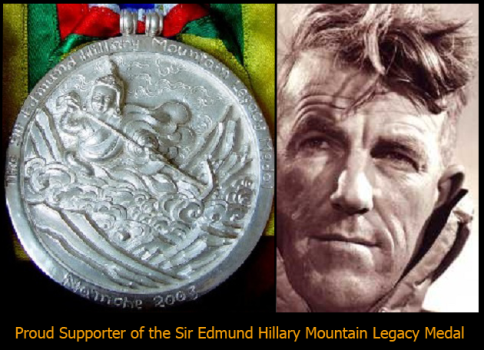 Sunrise Pashmina has been involved with the Sir Edmund Hillary Mountain Legacy Medal from its beginnning in 2003. We are organizing the presentation of another Hillary Medal on December 11 (International Mountain Day) this year, and we very much need your help.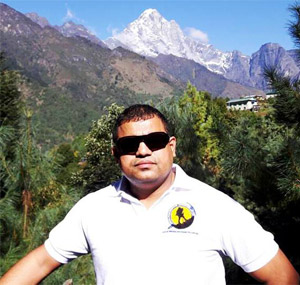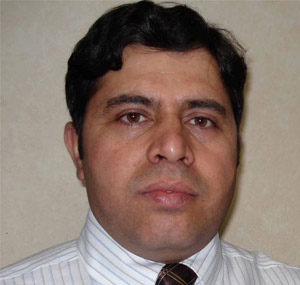 Left: Dr. Dhananjay ("DJ") Regmi, Director of the Himalayan Research Expedition, a firm that organizes scientific expeditions in the Himalayan, and co-manager of Toyota Nepal. Himalayan Research organized and implemented the recent project that lowered the level of Imja Lake in the Khumbu, a major glacial lake outburst flood (GLOF) hazard.
DJ and Ram Raj collaborated closely in the organization of the presentation event at which Ing. Cesar Portocarrero received the Sir Edmund Hillary Mountain Legacy Medal in December, 2016.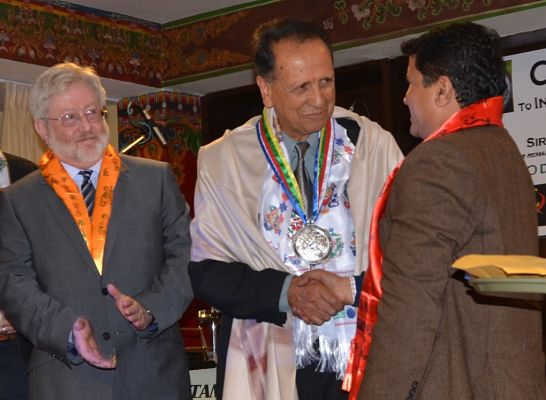 Professor Dr. John Reynolds, shown above left at the presentation of the Hillary Medal to his friend Cesar Portocarrero, is arguably the leading expert on geophysical risk management. He implemented the lake lowering project at Tsho Rolpa in Rolwaling, Nepal, which had been identified as the most significant Glacial Lake Outburst Flood hazard in the Himalayas. He has also contributed to development projects in Rolwaling, including the rehabilitation of the neglected Hillary school in Beding. In 2016, Dr. Reynolds played a key role in the presentation of the Sir Edmund Hillary Mountain Legacy Medal to his old friend Cesar Portocarrero.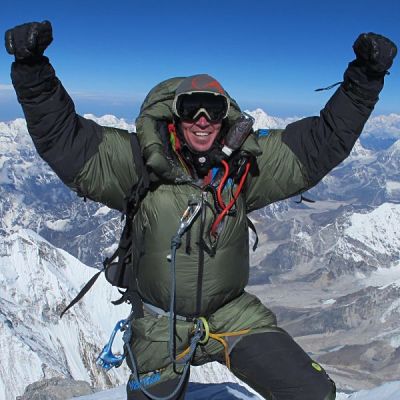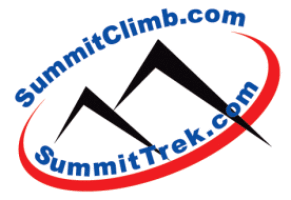 Dan Mazur is the veteran climber and philanthropist who operates Summit Trek and Summit Climb, as well as the non-profit Mount Everest Foundation for Sustainable Development in Nepal and Tibet; he is a generous supporter of Mountain Legacy projects, particularly the Hillary Medal. Summit expeditions are low-budget, but their safety record is unrivaled, and Empar is hoping to have the time and money to join Dan for the Mt. Mera and Cho Oyo climbs one day soon.
Mount Everest Foundation for Sustainable Development in Nepal and Tibet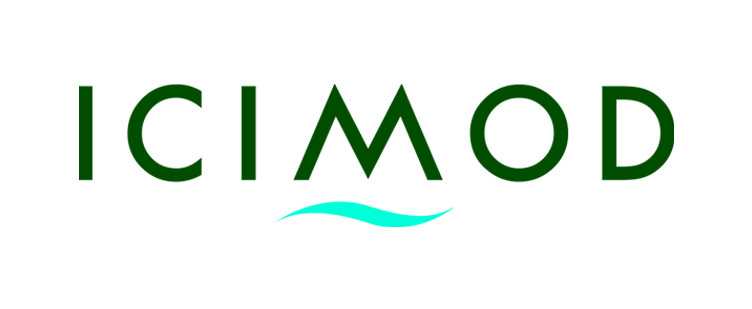 Sir Edmund Hillary Mountain Legacy Medal
, a project of Mountain Legacy. Seth is Director of the SEHMLM project. Prof. Dr. Jack D. Ives, Seth's mentor, friend, and collaborator. Jack Ives has written seminal works in glaciology, mountain studies, and sustainable development. Recent works include: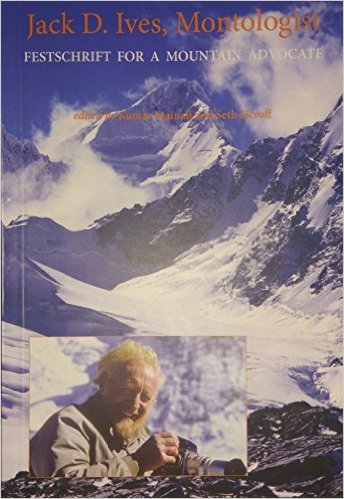 In 2016, Seth and Kumar Mainli edited and published a volume in Jack's honor:
Jack D. Ives, Montologist: Festschrift for a Mountain Advocate
The Himalaya Silk and Pashmina
in Thamel, run by Pranab Manandhar. This is the primary supplier of goods sold by Sunrise Pashmina. We will gladly put you in touch with him if you want to make direct purchases in Kathmandu, or if you need a wholesale supplier. We do not take a cut.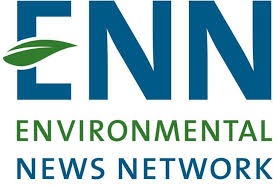 ENN.com
offers affordable and extremely effective press release services. For years, they have helped us promote our projects related to development assistance in remote mountainous regions, especially Nepal. Our press releases regarding
presentations of the Sir Edmund Hillary Mountain Legacy Medal
were picked up by media around the world. Absolutely invaluable. (Thank you, Jesse and Julie!)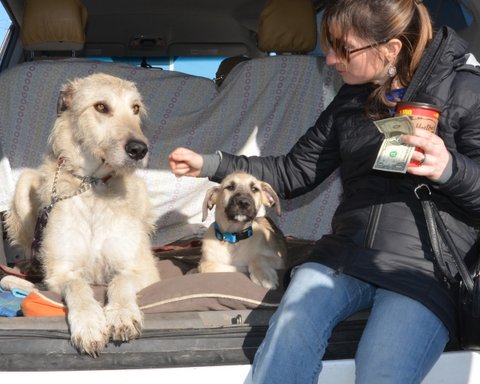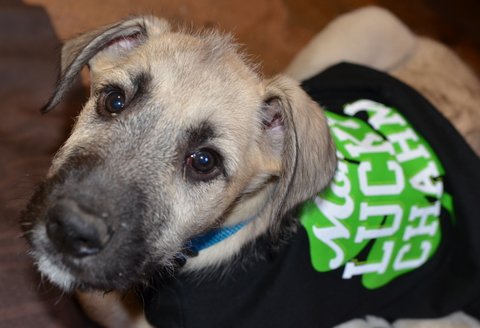 Let Sunrise Pashmina delight you with our quality and our service.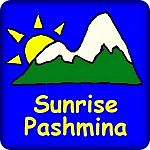 Contact Sunrise Pashmina
Internet distribution office:
511 W. Green St., Ithaca, NY 14850 USA
Call us at (607) 256-0102. Night or day.
If we can't answer immediately, we'll get back to you. Soon.
Or email us at seth@sunrise-pashmina.com